We have joined the Amazon.com Affiliates Program! if you buy from Amazon by using the box above, The Art Section will receive a percentage of the purchase price. Thank you!
The Art Section is a tax-exempt organization and all donations are tax deductible. If you, your organization or business would be interested in sponsoring The Art Section please contact us at theartsection@gmail.com or make a donation directly through this website.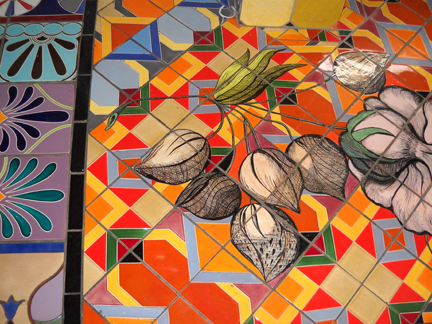 Detail of tile work by Joyce Kozloff on her bathroom floor. Photo: Deanna Sirlin.
An Online Journal of Art and Cultural Commentary
To Subscribe to The Art Section's Mailing List please contact us at
Welcome to our March Issue