We have joined the Amazon.com Affiliates Program! if you buy from Amazon by using the box above, The Art Section will receive a percentage of the purchase price. Thank you!
The Art Section is a tax-exempt organization and all donations are tax deductible. If you, your organization or business would be interested in sponsoring The Art Section please contact us at theartsection@gmail.com or make a donation directly through this website.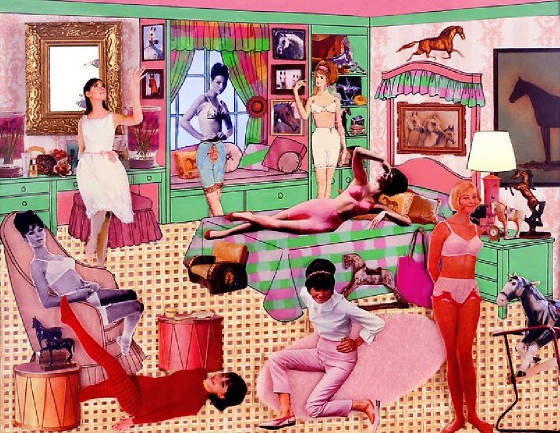 Laurie Simmons, The Instant Decorator (Pink and Green Bedroom/ Slumber Party/ Really Crowded), 2004.
An Online Journal of Art and Cultural Commentary
Wishing all of our supporters and subscribers the best of everything in the new year.
Welcome to our Winter Issue!




Just click on any of the titles above or on the navigation bar and enjoy!


We welcome your feedback and submissions. Please use the Contact link above.

The Art Section
Published by The Art Section, Inc.

Winter 2011
(Volume V, Number 10)

Deanna Sirlin
Publisher & Editor-in-Chief

Philip Auslander
Editor
Arianna Mantas





Women Artists Profiles by Deanna Sirlin
An ongoing series of articles profiling living American women artists. To date, the following articles have appeared:
Joyce Kozloff, Elaine Reichek, and more.