Roman Opalka. Photo: PAP, courtesy of www.artandcointv.com.
It is difficult to envision a life made up of numbers. Although Opalka's dedication to his project was impressive, it is sad to imagine an artist in his studio recording the steadily vanishing hours, days and years of his life without explicit emotional overtones. Opalka was in his mid-30s when he embarked on his journey, and one wonders if he was ever tempted to break off his strict, yet self-inflicted engagement. "The Details" do not offer insight into his inner life, thoughts, or identity. Their content is not personal and yet, we are left with something incredibly intimate: the actual minutes of the artist's lifetime. Opalka's mission was to find a language that could reflect the inherent "problem that we are, and are about not to be."
Opalka was born on August 27, 1931, in Hocquincourt, in northern France. His family returned to Poland in 1935, but was deported to Germany in 1940 after the Nazi invasion. After World War II, the Opalkas were able to return to Poland, their son by then a teenager. There, he briefly studied lithography at a graphics school before enrolling in the School of Art and Design in Lodz and earning a degree from the Academy of Fine Arts in Warsaw. It was in his studio in Warsaw that Opałka began "The Details," each measuring the size of his doorframe. In 1977, he moved back to France and would spend the next decades between Teille, near Le Mans, and Venice, Italy. He died just days before his 80th birthday, near Rome, while traveling.
While Opalka's work has been shown internationally for years, including at Documenta in Kassel in 1977, the Sao Paolo Bienal in1987, and the Venice Biennale in 1995 and 2003, it never received the widespread recognition it deserves. In the United States, he remains little known at best. In his uncompromising devotion to a systematic art practice, Opalka relates to such artists as Daniel Buren, On Kawara, and Hanne Darboven. All of these conceptual oeuvres take time to explore. Today, when much of our reality is defined by frantic changes and a lack of attention span, Opalka's mission seems a rather solitary planet.
His concept might be easy to grasp, but the amount of passion and fanaticism it takes to see something like this through is hard to fathom. More important, the danger of Opalka's work is that people think of it only as concept-driven. In fact, his paintings are elegant and utterly enticing compositions. Their simplicity relates to Cy Twombly's grey paintings or GroupZero, for example. Meanwhile their freehand aesthetic and notational character allude to schoolroom blackboards. Despite his intention to establish neutral grounds, Opalka's lists of numbers become mysterious codes and rhythmic patterns that seem to point as much to transformative ideals as Aboriginal sand paintings. These compositions are quiet, soothing, meaningful, moving, sad, and hopeful. They address the circle of life, the finality of life, the progression of life and the changes inherent in life. To Opalka, "The Details" signified a potent "metaphor for human existence." They embody a poetic if not even Romantic contemplation of the subject despite being disguised by the skeleton of a scientific formula.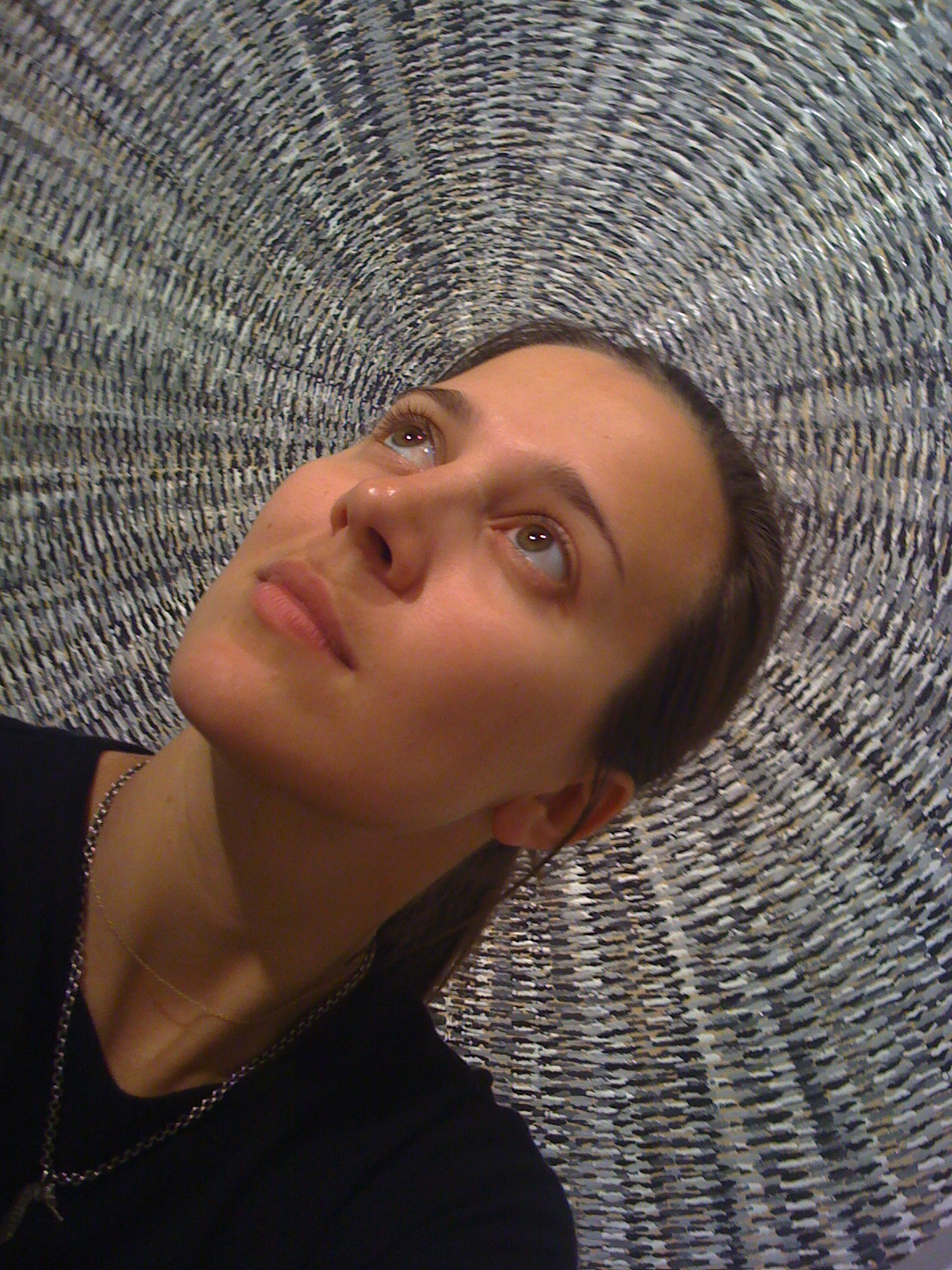 Stephanie Buhmann is a freelance writer based in New York. Her articles and interviews with artists have been published by various art magazines. She is a contributing editor for Artcritical.com.